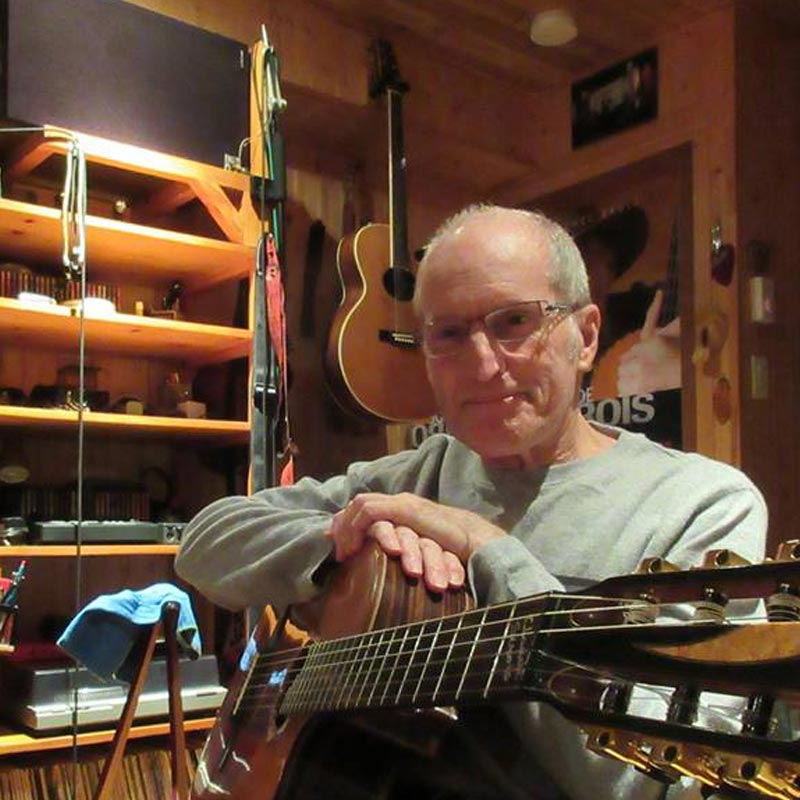 Born in Montreal in 1949, Claude Sirois took private lessons at the Ste-Croix School of Music and devoted himself to the classical repertoire..
In 1977, he adapts his classical guitar technique to Quebec song by recording his first disc as a soloist..
Claude Sirois is the first guitarist who marketed the classical guitar in Quebec. Today, he has several CDs and collections of his published compositions..